Fibreglass Fans - centrifugal & axial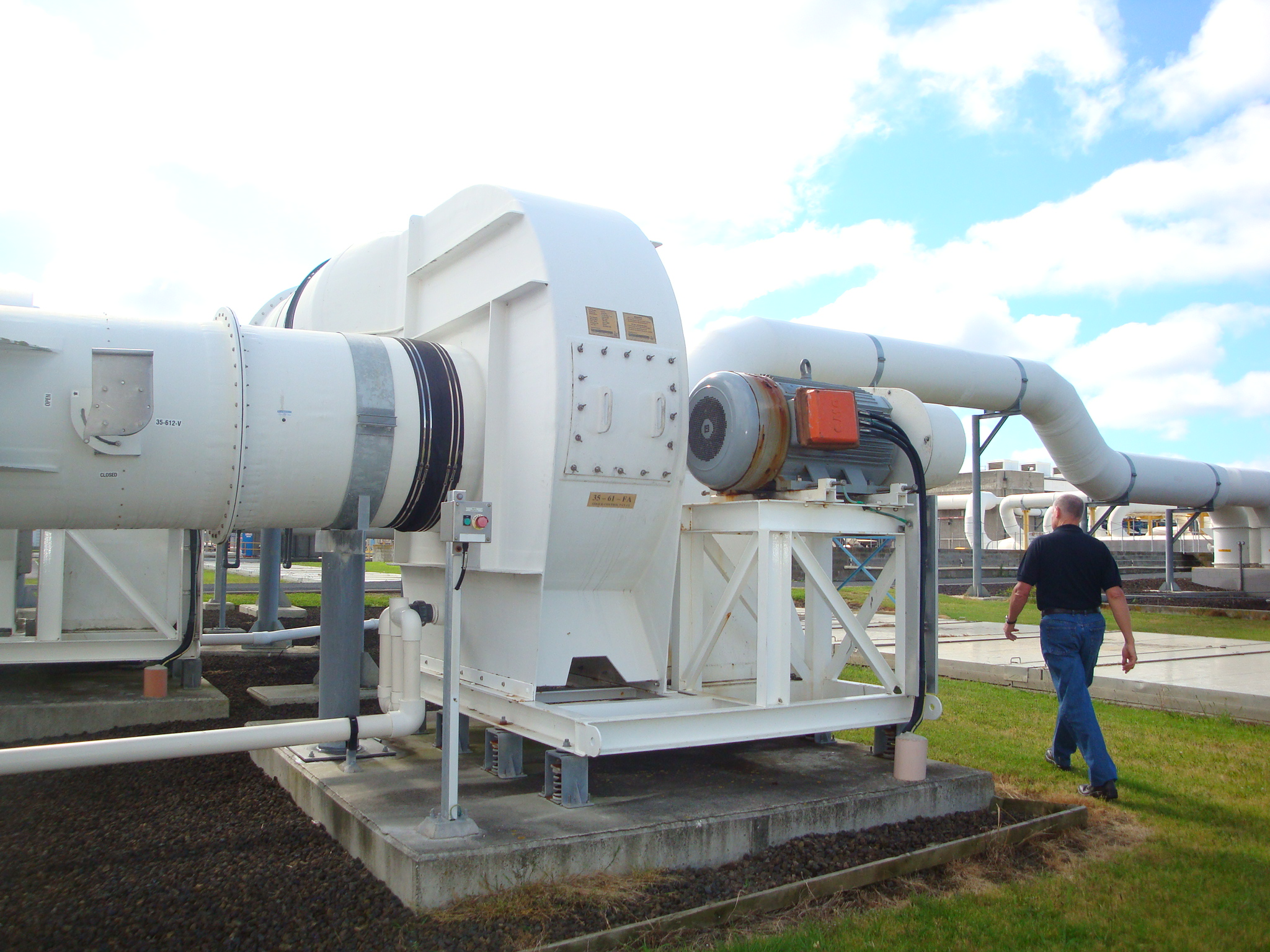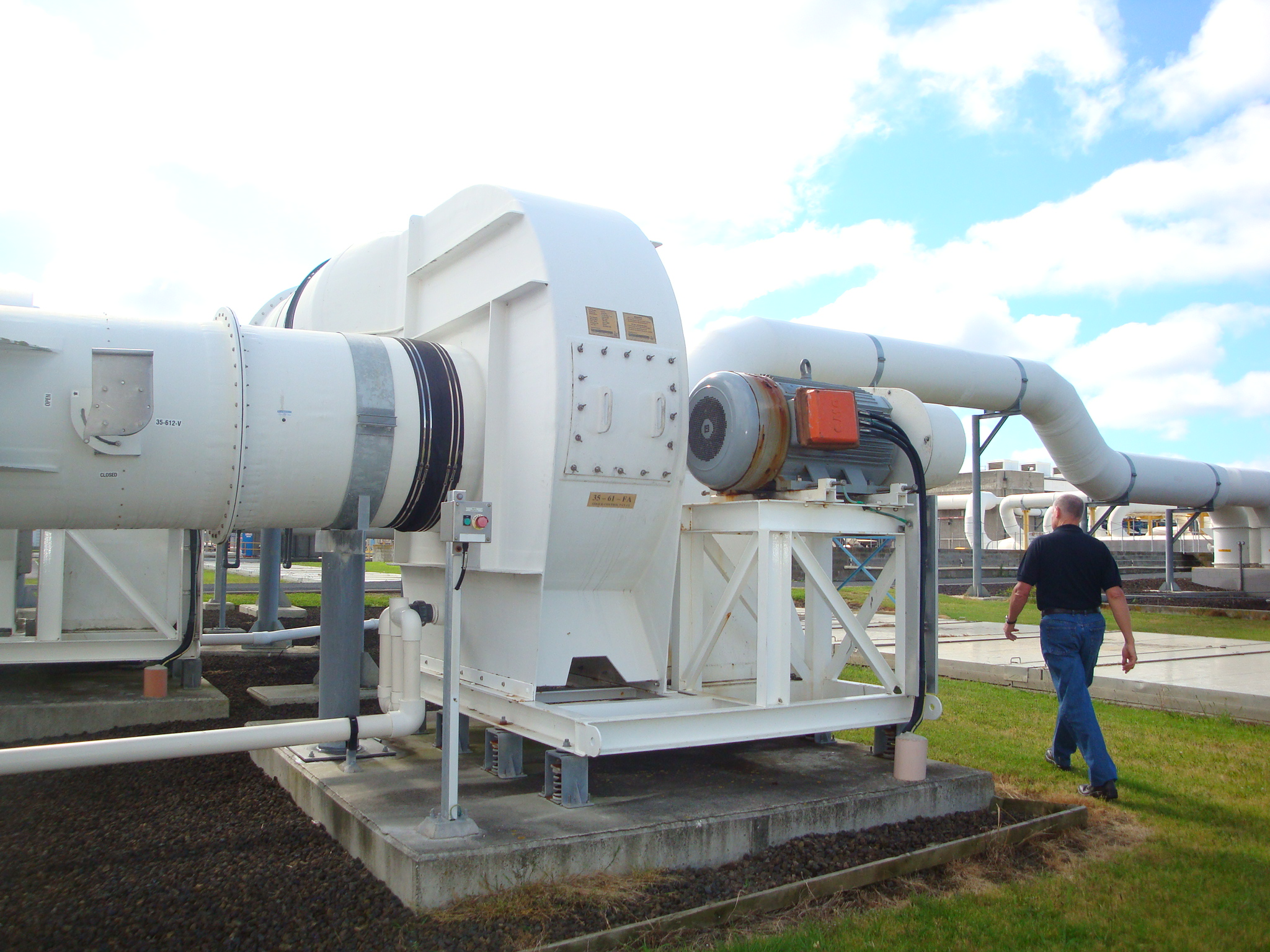 For use on corrosive, odorous, noxious and acidic gas streams
Fibreglass fans for corrosive and moist gases in scrubbing systems, fertiliser plants, chemical plants, wastewater treatment plants.
Centrifugal fans and axial fans that are corrosion resistant, low maintenance and low noise. Ideal in corrosive environments and marine environments. Ideal for use in wastewater treatment plants, marine environments, chemical plants, fertiliser works, pulp and paper mills, rendering plants, plating plants etc.
Key Features
Corrosion resistant
Low maintenance, Low noise
Ideal for corrosive and marine environments
Manufactured in New Zealand under licence to Verantis of the USA.
Types of Fans supplied
Centrifugal Fans: For handling corrosive gases. A range of rugged centrifugal fans designed to exhaust corrosive air in chemical environments. CLUB, CHP & CMHP.
Axial Fans: Axial fans in 11 sizse with capacities from 0.05 to 50 cubic metres per second, at static pressures up to 63mm water gauge. Both duct and roof mount styles available.
Additionally: Acoustic Accessories: Housing insulation, silencers and enclosures for reducing noise and minimising noise breakout.
Related Projects
Armatec are the leading fibreglass fan providers in New Zealand with over 112 fibreglass fans manufactured and installed in New Zealand between 1983 to 2014.